Brokers Solutions
Quickly identify owners
and tenants !
Get a free demo
The easiest tool
on the market
Field oriented, our plateform is simple to use, ergonomic and extraordinary to organize, monitor and develop the best relationships with your prospects and future customers. Telescop is the simplest and most powerful real estate plateform on the market today.
Be more effective while prospecting
Telescop will allow you to find off-market opportunities very simply thanks to our map specifically designed for the real estate market. It is the most effective prospecting software to contact leads !
Increase your business productivity
By allowing you to directly get the right contact and detect real estate projects in one click, Telescop is a great growth accelerator for the brokers. You can use our plateform to target effectively your market, focus on buoyant sectors, optimize your appointments and be more efficient with your customers!
The most accurate real estate database on the market
14 millions
premises with name
and address of the owners
9 millions
premises with telephone numbers of the owners
1,6 million
mono-property buildings with telephone numbers of owners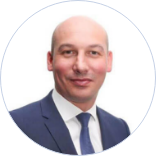 "The tool is really great. I use it daily with my team and this has allowed us to significantly increase our turnover !"
Simon Yvé - Team Director at Cushman & Wakefield